Lighting can make all the difference.
Nothing brightens your lawn and home like lights from Turf & Landscape Inc. Our landscape lighting systems are custom-designed to highlight the best features of your lawn and garden at night, while still remaining affordable. We take the time to properly frame your home through the use of path lights, photocells, uplights, downlights, and even spotlights. To top it off, our lights are low-maintenance. We select bulbs with 10- to 15-year warranties, reducing your service costs.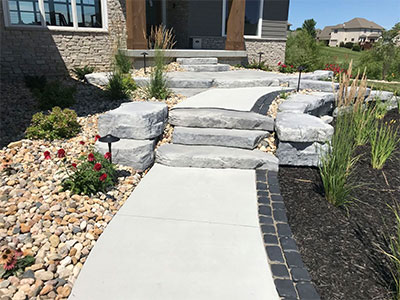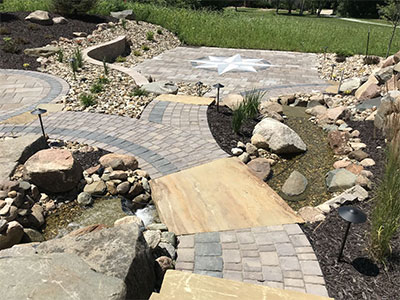 Lights not only add an incredible aesthetic at night, they help keep your home safe. Path lights and yard lighting illuminate dark walkways that could lead to stumbles and falls. A well-lit home and yard can also dissuade burglars and thieves who may stop by at night.
Your future is bright when you choose professionally installed lighting systems from Turf & Landscape Inc.
Other lighting services include:
Thorough review of ground before installation

Low-voltage lighting

Sales of all materials required for lighting
Proud to be serving the Cedar Valley for 22 years and counting.
Get in touch with us today for a free estimate!