Landscaping designed to make a lasting impression.
Your lawn is more than a patch of grass; it's a first impression for visitors, it's a place to gather with friends and family, and it's a point of pride as a homeowner. At Turf & Landscape Inc., we transform your yard into your favorite outdoor space. With more than 22 years of landscaping experience in the Cedar Valley, we know how to design and build a project that fits your needs and your budget—down to the last detail.
No project is too big or too small for our team of landscaping professionals. We tackle each one with the same high-quality workmanship. From the beautiful landscaping to the sophisticated construction, we do it all, including: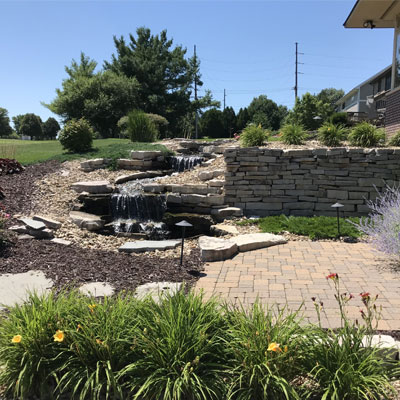 We work with you from start to finish, ensuring your vision is met.
Watch your landscaping dream become a reality with Turf & Landscape Inc.
Proud to be serving the Cedar Valley for 22 years and counting.
Get in touch with us today for a free estimate!